Follow OMHS on Twitter @hcpss_omhs
​Follow the Class of 2020 on Twitter @omhs2020
Announcements
In order to be eligible to help on hallway night, you must sign up! Those who have not signed up may not be able to help. Sign up here on our hOMecoming 2018 page!
​
Do you want to help decorate our hOMecoming hallway? Come to our hallway decorating meetings! The schedule can be found on our bulletin board and on the hOMecoming 2018 page!

After reviewing the votes from our survey, we can now announce that London will be our theme for our hallway!
​
Text @omhscla to 81010 to receive updates via text message from our class officers to your phone!



Powered by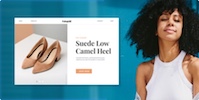 Create your own unique website with customizable templates.