Wednesday, September 5, 2018
Do you want to know more information about our class? Stop by our booth at Back to School Night from 6-8 PM. We will be there to answer any questions you may have, sell spirit wear, and will be giving out important information for this year! We hope to see you tonight!

Friday, October 13, 2017
The Class of 2020 once again won 2nd Place in the Homecoming Hallway competition! Thank you for all your help and an amazing hallway!

Tuesday, September 19, 2017
We will be having our first hallway meeting from 2:15 to 5:00 in Ms. Boves room. Our theme is Winter! Come prepared with some ideas on decorations and bring any supplies that you would like for us to use when we decorate!

​We always would like to have A LOT of CARDBOARD so please bring some in if you have any!



Wednesday, March 29, 2017
OMHS Class of 2020 Town Hall during Scorp Time! Sign up in the media center with Ms. Florida.
Powered by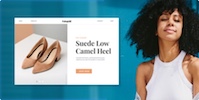 Create your own unique website with customizable templates.